Piranesi and ArchiCAD®
Here's how to create a Piranesi EPix file from a model created in ArchiCAD
Piranesi support is included in Archicad 8.0 R3 and later on Windows, and from Archicad 9.0 on Mac.
To save in EPix format, ArchiCAD saves a rendering, rather than the 3D window, so you are exporting a photorendering image. This means that the PhotoRendering Settings need to be reviewed first.
In the PhotoRendering Settings dialog, Size & Background, set the Resulting Image size to the final resolution you need, for example 3300x2000 pixels: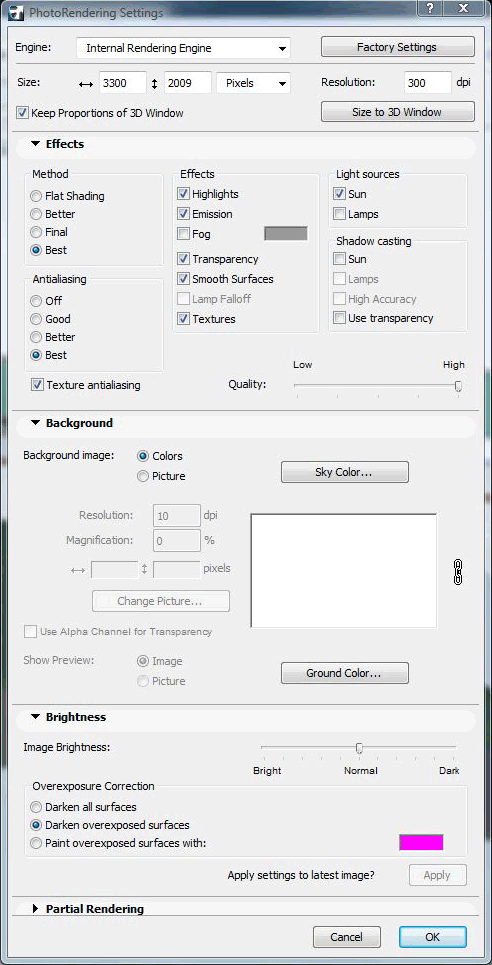 Other rendering options may be useful, such as best anti-aliasing. You can pick any of the internal engines inside ArchiCAD, though you can choose if you want to use soft shadows and illumination, or perform all of your rendering in Piranesi.
Then from perspective view, choose Save As, Piranesi EPix and click Render.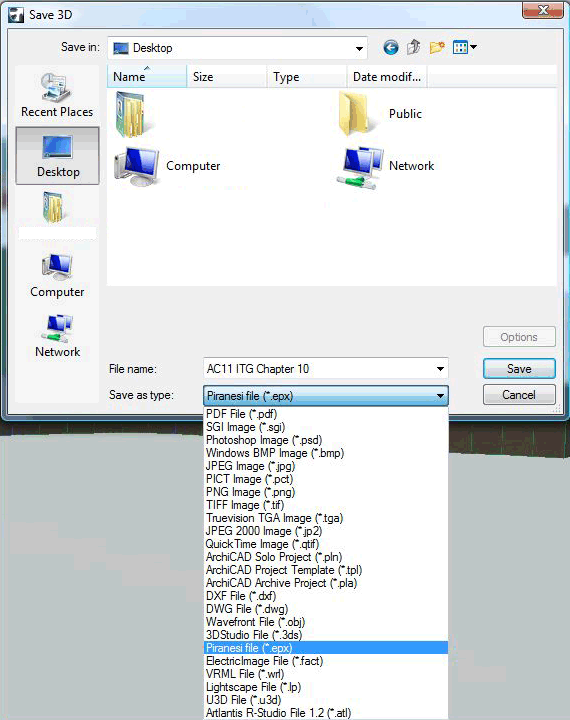 If you do not have the INT or US version of Archicad, the Piranesi EPix option may not be shown. In this case, it may be possible to copy the Piranesi add-on from the English folder to the folder for your language.
ArchiCAD is a registered trademark of of Graphisoft R&D Zrt. All rights reserved worldwide.